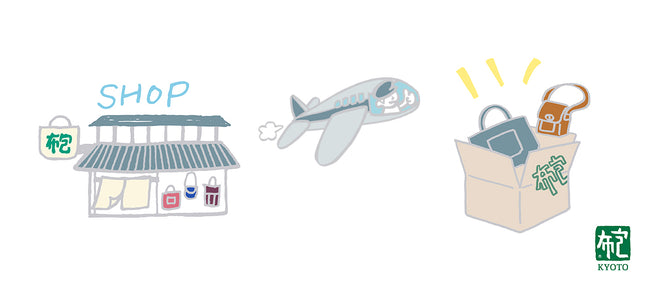 WELCOME TO OUR ONLINE SHOP!
Our philosophy at Ichizawa Shinzaburo Hanpu is "Make in Kyoto, Sell in Kyoto" as we have always wished our customers to experience our products first hand.
Thus we have been fortunate to have had the pleasure of personally welcoming many customers from within Japan and overseas to our one and only shop in Kyoto.

However, for our valued customers, for whom it is inconvenient/difficult to come to our shop in person, now our online shop featuring our bags and other products is at their service.
We sincerely hope that our customers will enjoy browsing and selecting their favorite bag from among our line of bags.

*For all orders, please allow around 1 month for delivery. All prices are in US dollars.