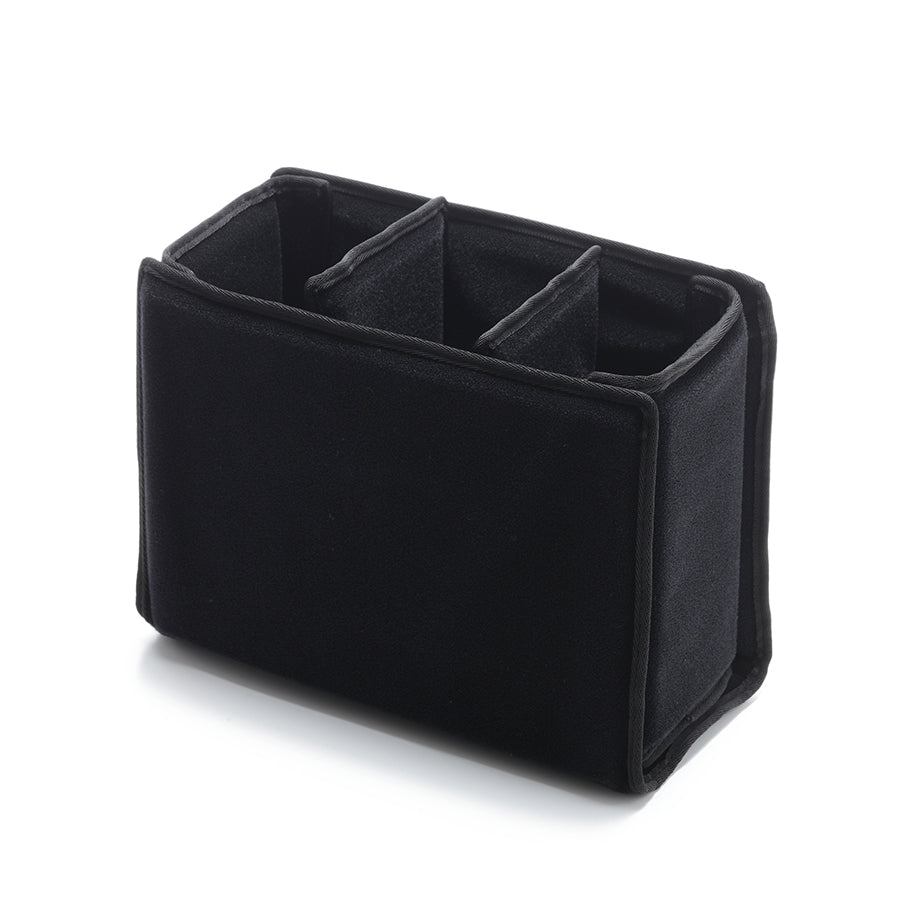 A partition cushion that can be attached to S-08 [Small] and S-18 [Medium] bags with two partitions that allows you to change the installation position. * Color is in black only.

Material: 100% nylon pile; low-resilience/ memory urethane foam.
Size(outer): H21 x W28 x D12 (cm)
Size(inner): H19.5 x W26 x D11 (cm)
Weight: approx. 250 ( g )
When ordering, please be aware of the following points:
Our products use hand-selected, high-quality materials and are crafted by our own skilled craftsmen.
As we use natural materials, please note that there may be slight differences in color and dimensions of the finished product.
Product images may differ from the actual product depending on the lighting conditions and the computing process.
The placement of the pattern on patterned bags varies from bag to bag.
Some specifications may have been changed for product improvement.